Zhu Jianyun, Chairman of Shanchuan Pump, is in love with Jiangshan students. In the 2019 summer, the student aid activities of Wenzhou Merchants Charity Foundation
---
---
On July 13-14, 2019, the Shanghai Representative Office of Wenzhou Merchants Charity Foundation was deeply attached to Jiangshan students. During the summer vacation, the student aid activity of "giving love and spreading hope" was held. This time, members of Wenzhou Merchants Association visited 40 students in Jiangshan, Zhejiang.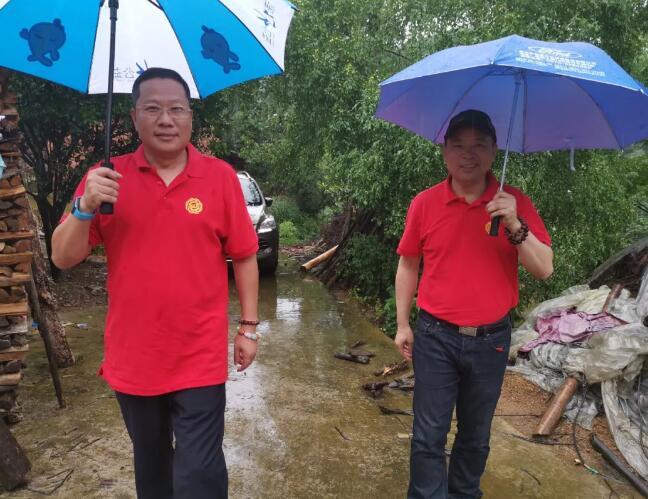 Honorary President of Wenzhou Chamber of Commerce Wang Xiaoming and Advisor of Wenzhou Chamber of Commerce Zhu Jianyun
Participate in student aid activities
On July 13, when it was raining heavily in the mountains and rivers, members of the Shanghai Representative Office still walked into the homes of students in need of help to bring hope, convey the note of love and let them feel the care from the society. We also encourage them to look at the world with a healthier, more positive and optimistic attitude, to face the setbacks in life, so that they can fight for their ideals, grow up to be useful talents for the society, and continue to pass on this love. At the same time, we hope that more people will support and participate in the public welfare.
This is the second year of student aid for Wenzhou Merchants Association. The preliminary meeting decided to add 10 more places this year than the 30 children who were originally assisted last year. Let more children get love and support.
On July 13, everyone was in the meeting room of Jiangshan Tanshi Junior High School to talk face to face with the nine assisted children and their parents to learn about their learning and their feelings for the future.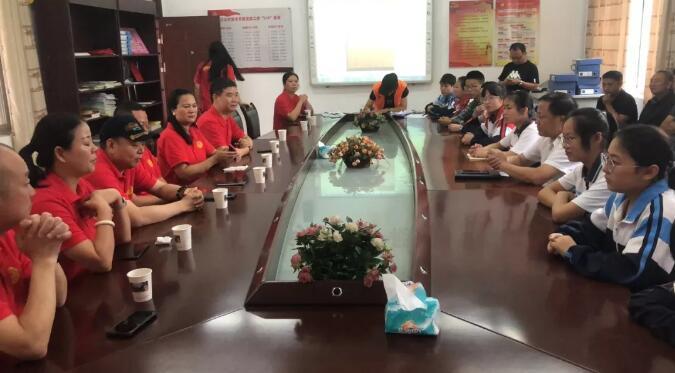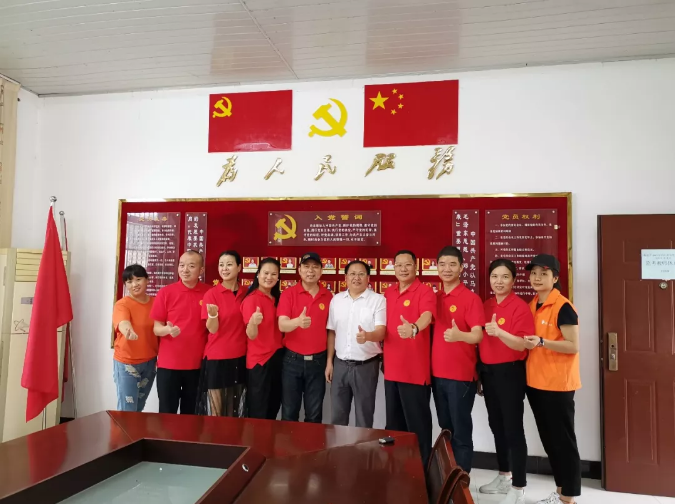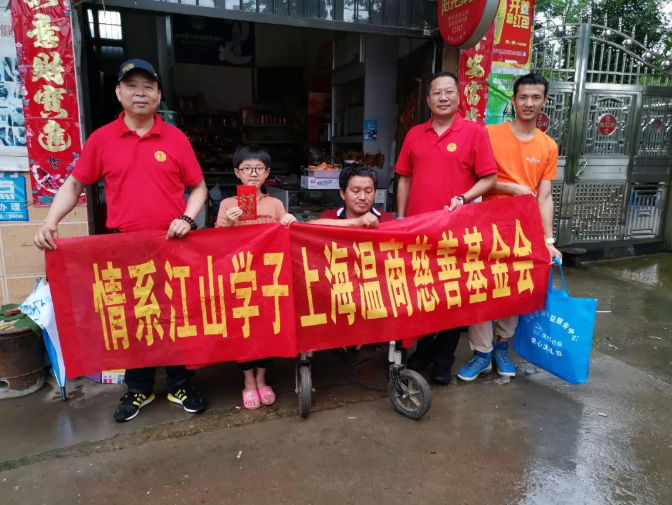 Volunteers from Shanghai Representative Office of Wenzhou Chamber of Commerce and Jiangshan Dishui Public Welfare visited each other in their own uniforms. When they came to each child's home, they gave them a grant. And caring people carefully prepared a love package for children according to their height and gender. We visited the families of the assisted children one by one, and found that their families were generally poor because of illness. Some of them lost both parents, or ran away from home due to their mother's mental disability. Many of them lived with their elderly grandparents. But the children are still innocent, and some of them have excellent performance in school. They may need more care and love than money. With the support and encouragement of Wen Shang's family, I believe they can change the current situation and welcome a better tomorrow! During the visit in the afternoon, the caring people of Wenzhou Chamber of Commerce not only sent grants and clothes to the children, but also encouraged each child to be positive and good through communication, and set goals. They look forward to hearing good news from the children when they return next time. Source: Wenzhou Merchants Charity Foundation
---